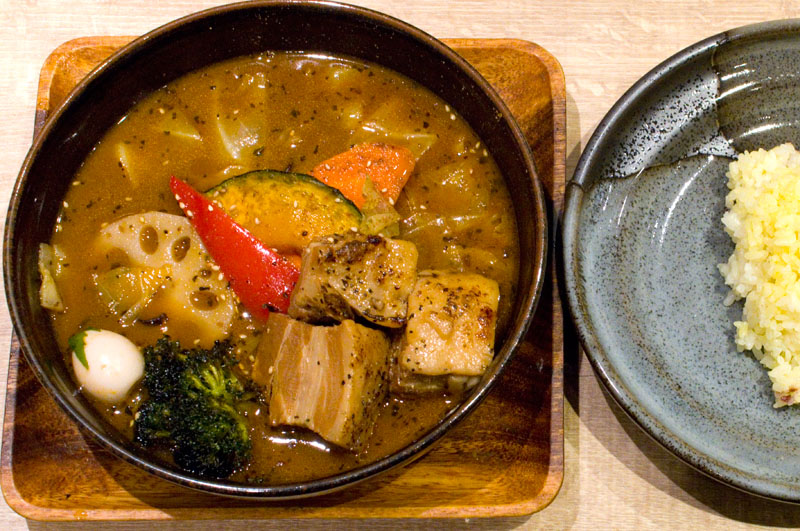 The excellent spicy soup at Garaku is made from pork bones, chicken, onions, tomatoes, a splash of wine, and a secret blend of 21 herbs and spices. If you want some variety, in addition to regular tomato-flavored soup they offer a "mountain treasures" soup with miso, sesame and soy milk, and a "sea treasures" soup made with clams, oysters and other seafood.
The vegetables here seem to be softer than average for soup curry, and the spices in the soup help bring out their fresh flavors. Our pork kakuni was on the lean side, not nearly as fatty as some other soup curries, but the chicken was very tender and fell off the bone easily.
Main ingredients for the soup curry include chicken leg, lamb, pork kakuni, 15-vegetable, 7-mushroom, sausage with bacon and cheese, and seafood. Hokkaido-style zangi fried chicken is a popular add-on.
The drinks list features lassis and a few different Hokkaido wines as well as beers and cocktails. Soup curries start at Y1100. …continue reading